The Staten Island Half Marathon!!
Saturday April 1st 2017 at 9:30am $50
(LIMITED RACE DAY REGISTRATION AVAILABLE $65)

The Staten Island 13.1 will be a 2 1/2 loop course consisting of beach front/boardwalk running! This 2.5-mile boardwalk and beach area extends southeast from Miller Field's Gateway Recreational Area to Fort Wadsworth, parallel to Father Capodanno Boulevard. Located on the Atlantic Ocean, it is one of New York City's four spacious beachfront areas with spectacular views of Brooklyn, Manhattan, and the famous Verrazano Bridge!Place: South Beach Boardwalk FDR Board Walk and Beach Seaview Ave Entrance Staten Island , NYDate: April 1st, 2017Time: 9:30amEvent schedule and times
6am to 7am: Course set up
7:30am to 9am: Packet Pick up/ baggage check
9:15am: Race announcements
9:28am: National Anthem
9:30am: Race Starts!
12:30pm: Award Ceremony beginsThe Staten Island 13.1 Race Details:Bib Pickup:
The race will be starting promptly at 9:30am. Bib pickup and baggage check will be held on race morning right by the starting line on Midland Beach Veteran Memorial parking lot located on Father Capodanno Blvd between Midland Ave and Lincoln Road (
Use 1121 Father Capodanno Blvd., Staten Island, NY 10306 for map directions
)
Bib pick up and Skechers viewing tents will be held between 7:30am-9:00am. Please do not wait until the last minute so that we can be sure we start the race on time. Come early, get your race day materials and have plenty of time for your pre race warm ups and routines.
Transportation:
The race start/finish as well as registration will all be held at the Midland Beach Veteran Memorial parking lot. There will be plenty of parking in both the lot and on the street. If you are coming from Manhattan then you can take the ferry to the Staten Island Ferry Terminal and take the
S51
directly to
Midland Ave and Father Capodanno Blvd
. Please allow plenty of time for transportation. If you are leaving from Brooklyn via public transportation you can take one of three bus routes, we've listed one below, but you can also visit the MTA trip planner at
http://tripplanner.mta.info/MyTrip/ui_web/customplanner/tripplanner.aspx
to discover your personalized route.
Bus Route from Bay Ridge, Brooklyn:
From 4TH AVE & 86TH ST
Take the SELECT BUS SERVICE SI MALL via HYLAN bound
S79+
Bus departing at
6:40 AM
Get off at HYLAN BLVD & MIDLAND AVE at 7:01 AM From MIDLAND AVE & HYLAN BLVD Take the ST GEORGE FERRY via BAY ST bound
S51
Bus departing at
7:18 AM
Get off at MIDLAND AVE & FR CAPODANNO BLVD at 7:20 AM. Walk 0.06 miles(2 minutes) South to destination.
Race Route:
This spectator friendly route will be a multiple loop out-and-back course along the FDR Beach Front/Bike Path. You will start running North/East along the FDR Beach Front before turning onto the FDR Bike Path for approximately 2 miles. We encourage you to cheer on your fellow competitors as you make your way back toward Midland Beach before beginning your next loops. The finish line will be right where it all started back at Midland Beach where you can collect your medal and bask in your accomplishments. There will be at least two
GET IN GEAR SPIN STUDIO
hydration stations that you will pass multiple times (7) during the course stocked with Lemon-Lime Endurance Formula Gatorade and water.
Post-race:
Refuel with some tasty post-race snacks and beverages. Stare at your brand new finishers medal, stretch, dance, meet new runners and listen to some music while we prepare the post race Award Ceremony. Applaud your fellow racers as they claim their prizes and they will applaud as you claim yours! You could even walk away with a free pair of Skechers!
Come for the race, but stay for the FUN.
Thanks for choosing Trimara Sports and we look forward to racing with you at the Tavern Cup on June 18th.
Trimara Sports, Race Like You Mean It!
The Race Guys
raceguys@trimarasports.com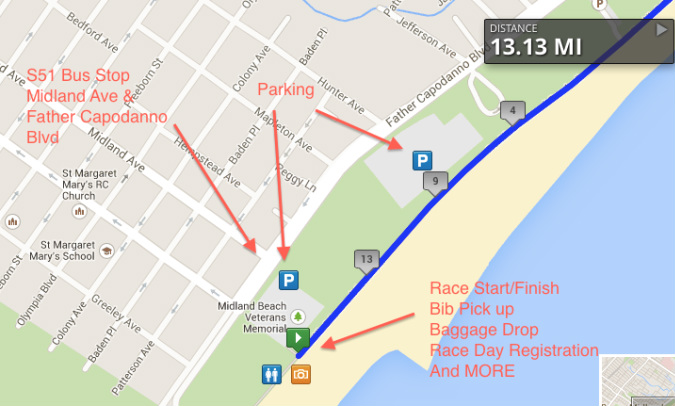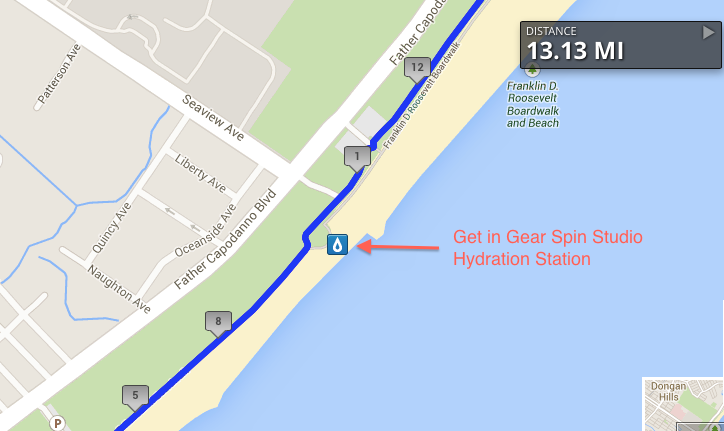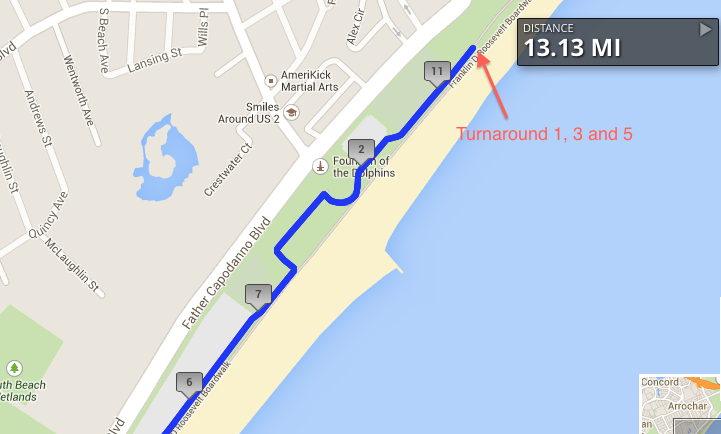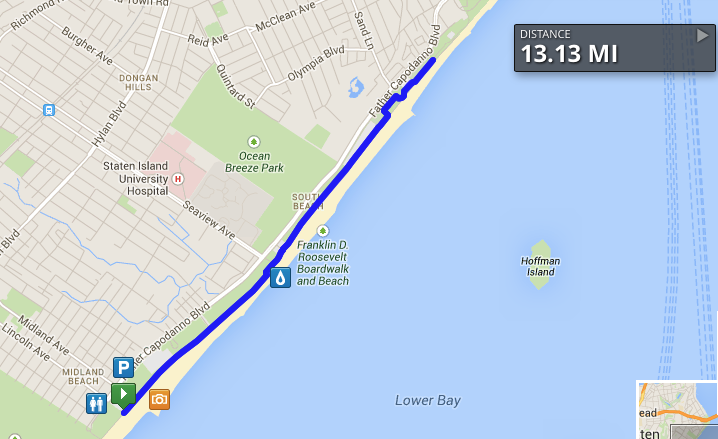 The 2014 Staten Island Half Marathon Results!! A great race and fantastic event. Click the Results sign to see how you did!


---

What a spectacular time we had at the 2014 Staten Island Half Marathon!! Talk about a real neighborhood feel! So many people to acknowledge and thank: Get In Gear NY indoor cycling for their powerful course support at all of our hydration stations. Sketchers Go Run for the technical footwear sponsorship and giveaways... Run Like Meb!! The outstanding medical support provided by Volly Heart Volunteer Ambulance service on Staten Island! Go to the Outback on Marsh Ave on April 9th and 30th to show them your support! Excellent race timing provided by Rockapulco Running. Also, we had a true artist.. Hans Alcindor taking more than just photos.. taking memories of our lives! Also, Trimara Sports would like to thank the post race "No Cramping Allowed" stretch routines provided by Yoga Guru: Yoli Rich from www.HeartSparX.com. The Staten Island Half Marathon was a NO CRAMP ZONE! What an outstanding job from our race Staff and Volunteers (just too many to list!!).. you guys are the engine to this machine! And we can not forget about our Race Guys.. Race Directors Coach Mike Kasper and Timothy Irish Lightening Clarke for another impressive performance. Athletes helping athletes!! See you at the next race!!