The 10th Annual Tavern Cup 10k!!
Shore Road Promenade
6901 Shore Road, Brooklyn NY 11209
Saturday, June 16th 2018
10:00am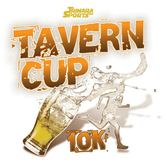 The ultimate Brooklyn Beer run is back! Runners take your mark and run a fast and furious 10k for the holy grail of beverages...beer! This race capped off with a proper post race awards party at a local pub to quench your unbridled thirst from a hard day of running the pavement. Represent your favorite local watering hole. The Tavern with the most runners will win the coveted Tavern Cup so you better start recruiting!! So register now and be a part of NYC running history. Runners receive a free Tavern Cup pint glass!
---
Bib Pickup:
The race will be starting promptly at 10am. Bib pickup will be held on race morning right at the starting line on the American Veterans Memorial Pier from 8:30am-9:30am. Please do not wait until the last minute so that we can be sure we start the race on time. Come early, get your race day materials and have plenty of time for your pre race warm ups and routines. There will also be a baggage check nearby for your belongings.
Transportation:
The race start/finish as well as registration will all be held at the American Veterans Memorial Pier at 6901 Shore Road. There will be on-street parking on Shore Road and its adjoining streets. You can also take the R Train to the Bay Ridge Ave station located at Bay Ridge Ave and 4th Ave and walk west -- toward 3rd Ave -- until you reach the water. It's about a 0.6 mile walk to the pier. Please leave yourself plenty of time to arrive!
Route:
The route will be a flat and fast out and back along the Shore Road Promenade. You will start running south along the promenade for 3.1 miles before turning around and heading back. The finish line will be back at the American Veterans Memorial Pier where you can bask in your accomplishments – It is impossible to get lost.
Post-race:
After you all kick butt we will provide bagels, chips, cookies and water at the finish line, but for those looking to CELEBRATE their new PRs please join us at
The Brooklyn Fire Fly
— 7003 3rd Ave — immediately following the race. Show them the pint glass you earned and receive Happy Hour prices all day. Come for the race, but stay for the FUN.
Thanks for choosing Trimara Sports and we look forward to racing with you.
The Race Guys
raceguys@trimarasports.com